/opt/ft/core/content_blocks/bootstrap/CMSMoreElements/button.tpl.php
royal_slider_gallery_7245-
Popular Items from our Online Shop
featured_item_7279-featured
Welcome to Kevin's Flowers & Arrangements, A Florist based in Hetton-Le-Hole, Sunderland
/opt/ft/core/content_blocks/bootstrap/CMSMoreElements/fb_paragraph_social.tpl.php
AND IM BACK... Following recent government guidelines, I'm now currently open but for CLICK & COLLECT only... No customers are to enter the premises at all, and will be asked to give me a time to collect all orders...
Delivery will be offered but this is a last option if click & collect is not possible,
Looking forward to seeing you all again,
STAY SAFE!!!
First of all, I would like to Welcome you all to my BRAND NEW Webshop!
My name is Kevin Taylor, and I am Qualified Level 2 & 3 Florist, based in Hetton-Le-Hole. I have been a florist now since 2016, when I started learning at East Durham College (Houghall College). & Recognised by the cast of the hit TV Series, Mrs. Brown's Boys!
My life hasn't turned out exactly how I was expecting it too, it has turned out much better! Leaving school and previous years before hand, all I ever wanted to be was a Funeral Director, but it takes a lot, and at the minute I'm not quite ready for it yet. But when I left school I didn't really know what else I wanted to do, so I went to college to learn more about computers, but my first day didn't really go to well, and I never liked it at all. After leaving college on my first day, days of thinking what could I do, I turned to floristry, in hope of learning how to make funeral tributes & maybe one day get into funeral directing that way.
After 2 years studying, and learning everything I needed to know, I finally finished college with my qualifications and started my very own business!
I would NEVER be where I am today, without the most amazing Floristry lecturers, Rebecca, Sue & Kay!
So here I am, now trading as my own business & have loved every minute of what I have done & cant wait to see what more the future brings me! I have the most amazing customers, and I cant wait to meet new potential customers along the rest of my journey.
I would personally like to thank all my customers so far, and thank you to the Cast of Mrs. Brown's Boys for their continued support for me & my business. And Finally,a huge WELCOME to new customers.
If you need anything other than what is on my site, please email, message me on facebook, or give me a call
Thank You
Kevin! x
Kevin's Flowers & Arrangements,
/opt/ft/core/content_blocks/bootstrap/CMSMoreElements/social_media.tpl.php
royal_slider_gallery_8376-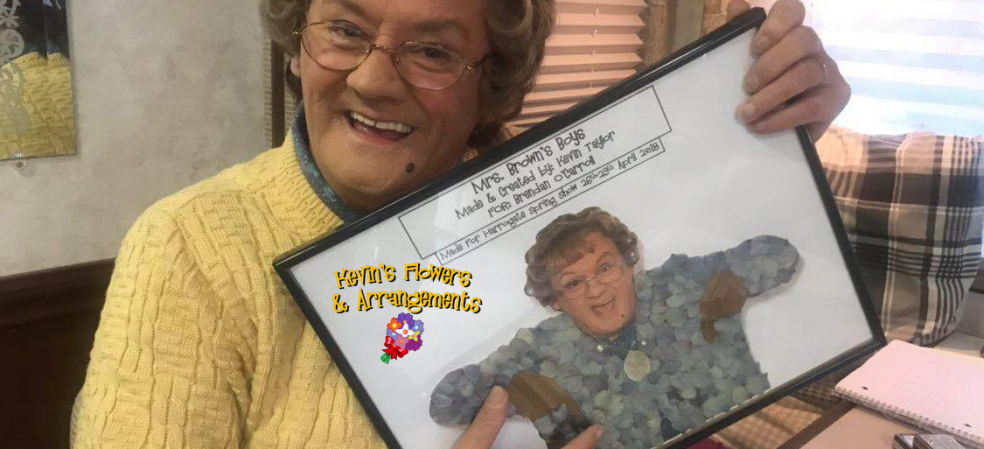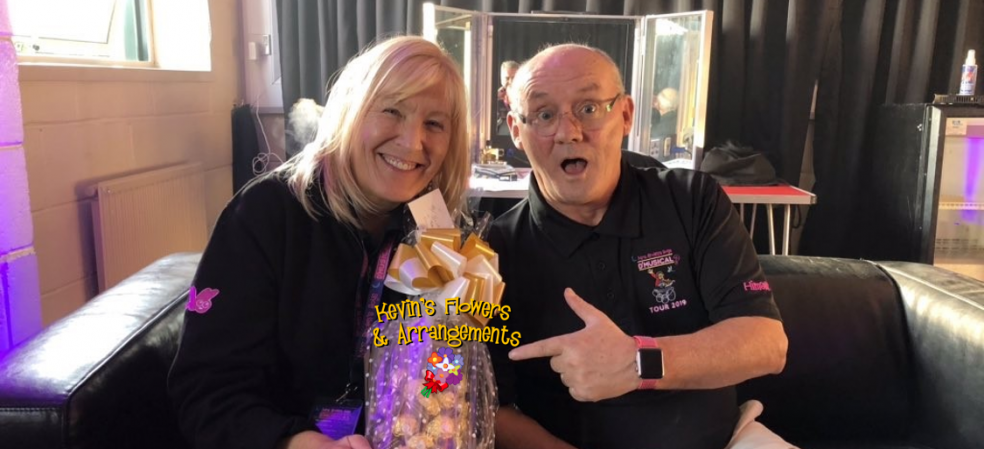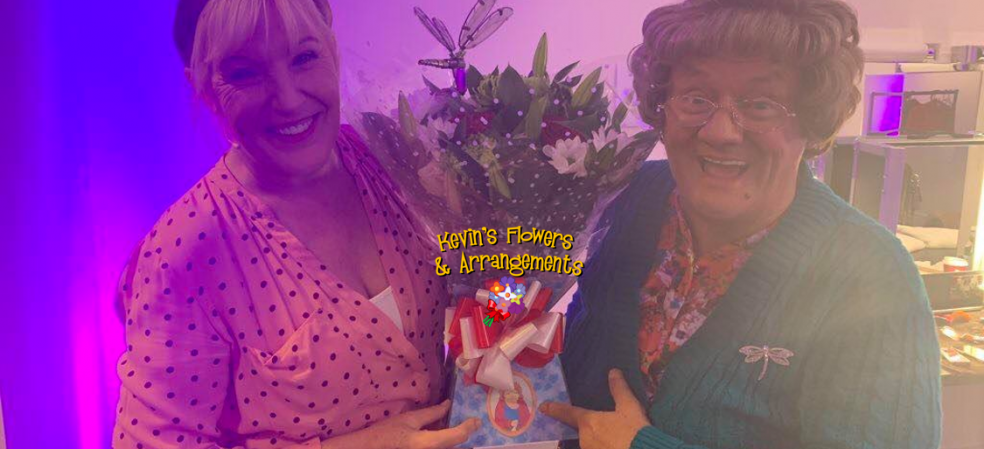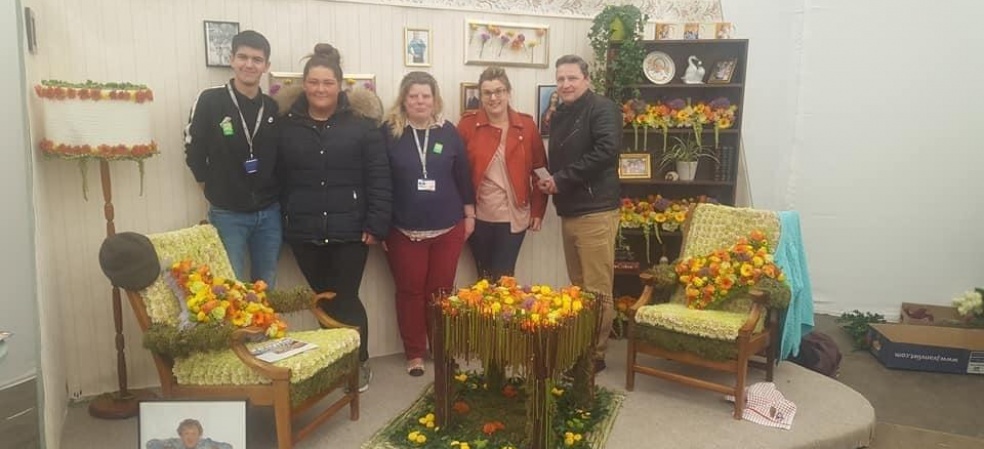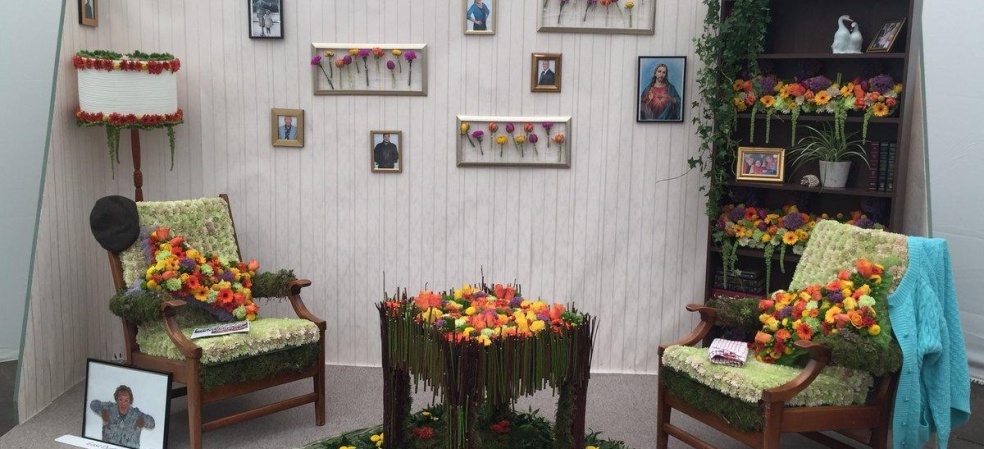 Based in Hetton-Le-Hole, at 76 Houghton Road, (inside Dulai's Convenience Shop) opposite Hetton Cemetery.
FREE Customer parking out the front of the shop and around the back.
Along with the rest of my Level 3 class, apart of a Silver Award winning Florist, At Harrogate Spring Flower Show 2018!
All Flower Care Guides, please see on the Flower Care Page, to keep all you flowers in the best condition possible!
Beautiful flowers for a beautiful lady, our Mam. Thank you for everything Kevin.
I would highly recommend Kevin, he was very professional and compassionate, while considering our needs at all times.
Alyson Adey
Kevin created beautiful floral tributes for us to honour our lovely Mam. Simply stunning. Great attention to detail and first class customer service. Highly recommended.
Andrea Johnson
Me flowers for me birthday I love them xx
Sarah Winter
Had some beautiful flowers delivered today for my wife. Definitely recommend Kevin.
Martyn Ridley
Mam and I would like to thank you Kevin for the lovely bouquet of flowers you arranged for my neither and attestation in laws wedding anniversary. They thought they're gorgeous and we did too. Thank you Kevin. I'm sure your business will go from strength to strength even within this strange time with COVID-19. Janet and Mam.
Janet Knowles
beautiful flowers every time
Juliana Heron
Excellent service beautiful flowers Kevin went above and beyond I cant thank you enough it made all my friends smile
GemmaAlly Raine
My daughter ordered me flowers from Kevin's and I have just received them
They are really beautiful. I am over the moon. I would highly recommed x
Valerie Gibson Kemp
mam had the most beautiful flowers sent, shes over the moon,thankyou so much kevin would defo recommend and i will be using again xx
Lisa Smith
fantastic service,i ordered a bouquet and it was beautiful,lovely fresh flowers,will use again and wud highly recomend xx
Mel Phillip
Received bouquet on Saturday, beautiful flowers including the most beautiful delicate lilac roses, beautiful bouquet x
Trish Robson
Ordered online as I live in Spain. Daughter really pleased with her flowers. Excellent value for money. Replied to all message via Facebook promptly. Definitely recommended.
Paula Tapping
beautiful flowers, excellent service . would definitely recommend and will be returning x
Christina Burnside
I have ordered some flowers for my mam as I can't see her due to the lockdown , she has received them today and she is absolutely over the moon with them ( I haven't seen them ) but she says they are beautiful, fabulous and very professional
Thanks very much for very friendly professional service , I would definitely recommend
Karen Souter
Can't recommend Kevin enough. Wonderful flowers and great service even in these awful times. Bought a bouquet for my gran and she absolutely loved them. Delivered safely and look stunning
Karis Jade Stevenson
Yet another amazing order from Kevin for Mother's Day, he never fails and gets better every time. Thankyou Kevin, my mam loved them x
Bethany Meadows
Kevin did a funeral for my family , they were absolutely amazing everyone loved them thank you Kevin
Claire Iley
Thank you very much Kevin we are absolutely over the moon with them. They are absolutely beautiful you have excelled yourself beyond belief our helen said your talents are amazing and she can't thank you enough for your hard work and help over the last few weeks xxxx
Rebecca Teasdale
Fantastic Christmas wreath best around , great prices and very friendly. Would highly recommend Kevin's flowers
Susan Ashworth
Asked for a nice big bouquet of flower with all different kinds in and Kevin come up with this can't complain done a good job made for my girlfriend hope she likes them
Brad Willis
Ordered a posy for my dads grave it was beautiful and in a lovely pot! First time I've bought from Kevin will definitely use him again!
Allison Scott
Beautiful bouquets, exactly what I asked for, excellent service at a great price.
Would definitely recommend and now would not go anywhere else.
Claire Johnson
Kevin is very talented in the job he's doing, flowers n wreathes are beautiful give him a try u won't be disappointed.
Cath Green
Highly recommend , flowers were beautiful, exactly as ordered. Nothing is too much trouble, Thank you Kevin
Alison Napper
Absolute beautiful flowers arranged by Kevin. He listens to your requirements and produces such stunning arrangements. Highly recommended!! The photos don't actually do the bunch justice. All flowers are fresh too. What a talented young man who we will be using again. Thank you Kevin xx
Clare Snowdon
What can I say other than perfect flowers and his amazing service for last minute... He is totally understandable and will help anyone
Thank you again Kevin
Adele Stephenson
Fantastic talented in all his flower arrangement. I won't go any where else x
Heather Ashcroft
Always had amazing flower arrangements and wreaths made they always looked like they were worth more than what was paid for them
Olivia Thompson
Great guy and fantastic at his job.
Julie Petre
Kevin's arrangements are absolutely beautiful and very reasonably priced...highly recommend
Leanne Lamb
Fantastic lad who puts his heart and soul into his business flowers are amazing x
John Stewart
The absolute best at what he does
Sammie-Jo Jones
Ordered Mother's Day flowers and they were absolutely fantastic. Mam was very happy. This bloke now has a repeat customer ??
Greg Scott
Thank you Kevin , the flowers were absolutely beautiful and you were so helpful
And patient when I was choosing flowers for birthday memorial for my brother x brilliant service
Pauline Prosser
Thank you Kevin for our beautiful wreath! X
Anne Tinkler Hancock
/opt/ft/core/content_blocks/bootstrap/CMSMoreElements/newsletter_signup.tpl.php
/opt/ft/core/content_blocks/bootstrap/CMSMoreElements/content.tpl.php